Our winning treasury this week is curated by Talia of mycrobe--a wonderful shop full of needlefelted feline delights. Her treasury had over 150 interactions and featured members of our SF Etsy team.

Scientist by day, Talia creates microbe inspired cat nip toys as a clever combination of her interests

. She already has some great Christmas colored characters

!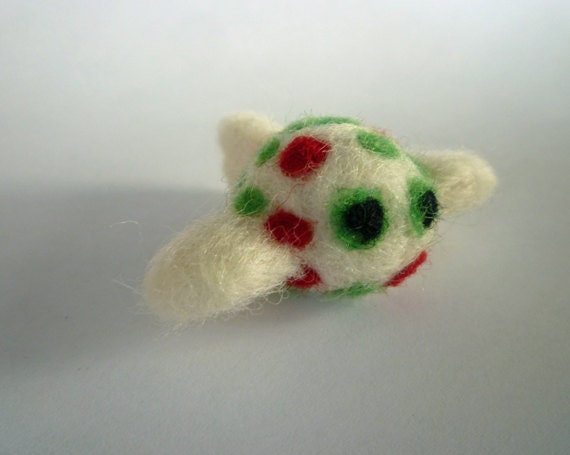 Christmas Fish ~wool catnip toy by Talia @mycrobe
~The winning treasury itself~
This week's theme: Gift Guides!
Please create your treasury with a specific person or type of person in mind and tag the treasury accordingly. For example: "best friend gift guide"
Feel free to link to your entry in the comments below!
If you're an Etsy seller in the San Francisco Bay Area, contact Jen from Mama's Magic Studio about joining SFEtsy!