We're getting excited about the upcoming South Bay Etsy Meet & Make on June 7th! Hope you'll join us at the San Jose Museum of Quilts and Textiles as SF Etsy leader Rebecca Saylor leads a fun workshop making no-sew coasters!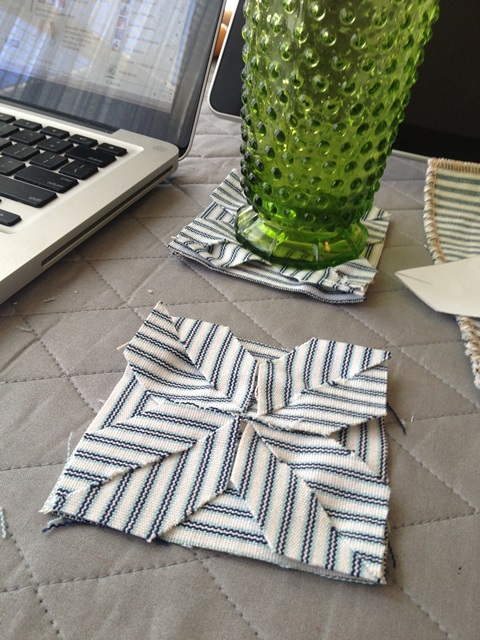 When many people get their first apartment, get married, or make a move, they look for some well designed, personal items that can make their new place feel cozy and warm. These little coasters are easy to make but pack a punch of personality because you can use virtually any fabric to personalize the design.
Rebecca Saylor is the designer and owner of OodleBaDoodle, a whimsical store full of things she designs and makes in her San Francisco home studio.
RSVP required through Eventbrite. Space is limited.
Fiber Salon is a hands-on community craft event hosted the first Friday of each month at the San Jose Museum of Quilts & Textiles with support from the Etsy Meet & Make program.
I'll be there -- will you be there? Leave us a note in the comments!
Also, we're looking for a few volunteers to help with this event. If you'd like to help out, let us know!
---
If you're an Etsy seller in the San Francisco Bay Area, contact Our Team Captain about joining SFEtsy!