Last night, more than 100 crafty folks got together at the
San Jose Museum of Quilts and Textiles
for a fascinating workshop led by SF Etsy team co-captain
Even Howard
. Even taught us a little textile history and showed us how to use embroidery floss to make weavings and bows inspired by Victorian Hairwork.
Even Howard of Nadene reviews workshop instructions
Part of the SoFA First Friday Art Walk, the evening was the kick-off event for the South Bay Etsy Meet & Make program. The SF Etsy team is proud to be working with the museum to support more crafty events in the South Bay -- stay tuned for more exciting announcements about upcoming events! The event was very well organized, and all supplies were included. I love this workshop format!
Even had two options for folks to explore: an infinity bow and a floss weaving.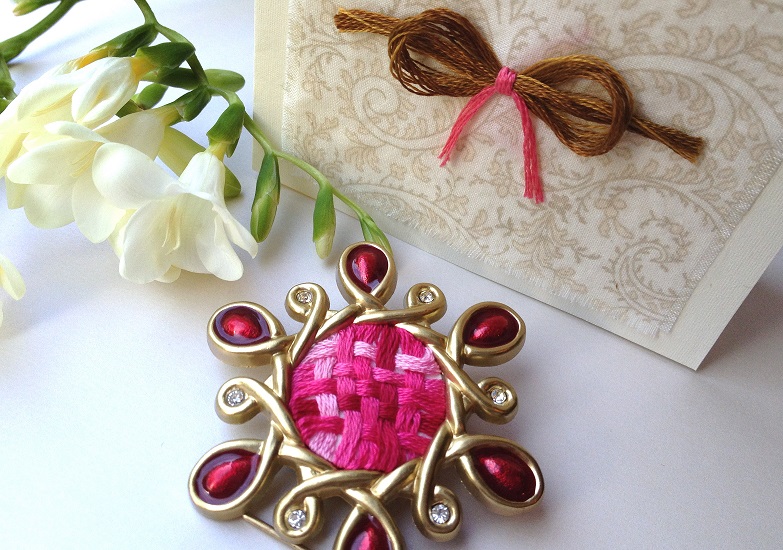 Sample projects inspired by Victorian Hairwork by Even Howard of Nadene
I really enjoyed seeing the various interpretations to the workshop guidelines. This infinity bow card was gorgeous!
Museum director Christine looks on as folks dive into the project.
You could practically see the creativity in the air! (Or perhaps that was a side effect of the warm room -- we've been assured that the A/C will be all fixed by our event next month! Many thanks for everyone's patience regarding climate control.)
SF Etsy volunteer Kashmira helps some other SF Etsy members: Liz of ionyka chooses her colors while SF Etsy co-captain Katy looks on.
Our lovely team co-captains Even and Katy took a moment to smile for the camera!
Many thanks to the team volunteers who came out to help make the evening such a success!
OodleBaDoodle
! More details on that coming soon!
---
If you're an Etsy seller in the San Francisco Bay Area, contact Our Team Captain about joining SFEtsy!